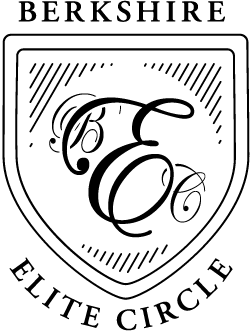 ---
The Ozzie Awards
The annual Ozzie awards are a way to honor Verani Realty Founder Osvaldo Verani (also known as Ozzie) as well as to recognize agents who have achieved high performance as determined by gross commission income (GCI). The award statue was originally designed and created by Patricia Verani, Osvaldo's wife and noted local artist, and it is the same statue that is given out to award winners today.
---
---
---
Joan Blais
Joan Blais was honored the chairman's circle platinum award and was named the #2 agent of the company for 2018. In addition, Joan was recognized as a top individual agent in 2017 (great job, Joan)! As a Verani Realty agent since 2013, Joan is well known for her dedicated work ethic. She embraces to key phrases in her professional and personal life – "keep your sense of humor," and "persistence is key to success," but the best advice Joan has to offer is "relax, real estate is a candy store... it's supposed to be FUN!"
---
---
---
Michael B. Charron
Senior Advisor Michael B. Charron received the President's Circle award based on the completion of his transactions through 2018. Charron specializes in the acquisition and disposition of multi-family assets, property valuations, and land development for apartment communities and senior living projects throughout New Hampshire. Known and valued for developing creative deals and offering successful solutions whenever possible, Mike's longstanding relationships and extensive network of investors, developers, and entrepreneurs continuously provides him with successful off-market opportunities.
---
---
Tom Duffy
Senior Advisor Tom Duffy also received the President's Circle award based on the successful completion of several residential and multi-family portfolio transactions throughout the previous year. Tom has been the top commercial specialist for Verani Realty in Southern New Hampshire for 23 years. In addition, Duffy is a leading waterfront real estate specialist for his home area of Pawtuckaway Lake and is a certified real estate brokerage manager. As a former president of the Commercial Investment Board of REALTOR'S® (CIBOR) in New Hampshire, Tom was named the commercial REALTOR® of the year in 2010. Duffy volunteers with the Ukelele Kids Club, a non-profit dedicated to supporting hospital-based music therapy programs by providing ukuleles to kids.
---
---
Jay Lee
As a successful member of the commercial division's retail team, Jay Lee received the honor society award at the Ozzie's. Mr. Lee specializes in the sale and leasing of retail, office/industrial as well as multi-family properties throughout the Manchester, Seacoast, and Northern Massachusetts markets. He is an international commercial real estate investment specialist and frequently travels to Asia to meet with wealth Advisors and representative of ultra-high net worth investors. Jay firmly understands his role as a trusted Advisor and places the best interests of the client above all else. Community is equally important to Jay as a meaningful work and life balance. He reinforces this belief by being actively involved in numerous charitable and civic organizations such as the Bedford Rotary Club and NH Korean Church in Bedford. In addition, Jay provides care to the elderly, often providing small labor and related tasks to residents and townspeople alike.
---