Multi Family Market Monday update!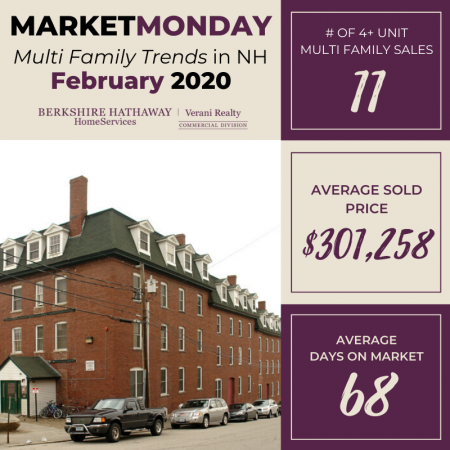 While the multi family market remains strong into 2020, February did see a little dip in average selling price AND the number of 4+units sold.
Southern New Hampshire (from Charlestown to Concord to Rochester) remains the hub of the multifamily market, with 7 out of the 11 February sales coming from the region. In Manchester the vacancy rate dipped to under 1%, so the expected influx of new apartment units being built is a welcome change to the area.
With an average building sale price of $301,258 and an average total units sold of 4.73, the price per unit remained pretty close to January's number at $63,691. In 2019 The average price per unit for a 4-unit apartment in Manchester was $92,299.
Follow us to keep up to day with commercial real estate trends in New Hampshire.