The residential real estate business is booming right now, and this includes 1-4 unit multifamily properties as well as larger 5+ unit multifamilies. Single family homes have seen their heyday recently with little inventory and plenty of competition. While there have always been plenty of individuals looking to invest in multis, this number has recently increased, especially on smaller multifamily properties. With people being out of work due to layoffs and furloughs, many are going to look to offload their large mortgages and get into something more affordable.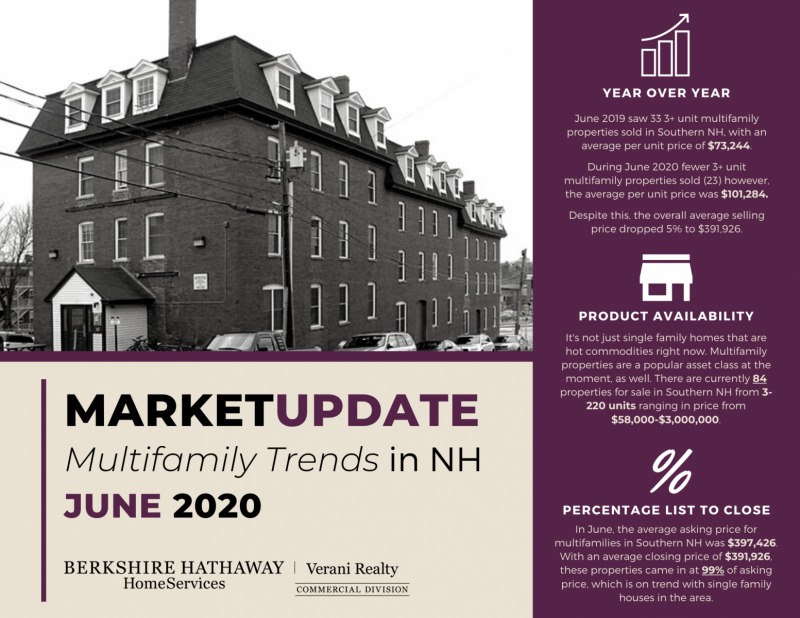 Many first-time homebuyers are turning to multifamily (3+ unit) properties to supplement their income and help them pay the mortgage. In the last couple of months banks have started to put more scrutiny on a buyer's income, though, so it may be more difficult for them to get loans. While there are numerous loan programs available (FHA, VA, USDA Rural Development Loans, etc.) as well as grant programs, taking on a mortgage in these uncertain times may seem daunting and scary to new younger buyers.
On a larger scale, many local and regional investors are looking for value-add opportunities to invest in. This gives them some room to get a decent return on their investment once they have made their planned improvements. While this will most likely be done in stages, the renovations and upgrades they are making will enable them to increase their asking rent. An apartment that had an asking rent of $1250 per month prior to renovations and upgrades could fetch $1550 per month or slightly more after the work is completed. These are the kind of investments that many developers and investors are looking to make right now.