As we close out Q3 2021, activity in most of the major commercial real estate sectors remains elevated. Equal amounts of interest are being generated from both investors and occupiers alike. Three commercial real estate sectors in particular have outperformed the broader market since the outbreak, and continue to generate the most interest from investors and developers.
From an investment perspective, multifamily assets—especially apartment communities containing 10 or more units—continue to attract the highest level of interest from investors in this space. The availability of attractive financing options for the acquisition and repositioning of apartment communities enhances its appeal to owner/operators. Local lenders, credit unions, regional banks and CMBS providers all remain active in this sector. From a national perspective, multifamily continues to outperform most other asset classes, a trend which had been accelerating in the months leading up to the pandemic. After several months of justified caution and trepidation, activity in this sector has remained quite brisk. It may be even stronger now than in the months leading up to the pandemic. The current cost of new construction (including land acquisition, materials and labor, as well as the amount of time required to secure permits and approvals) continues to provide compelling opportunities for investors to acquire existing cash-flowing assets below replacement cost.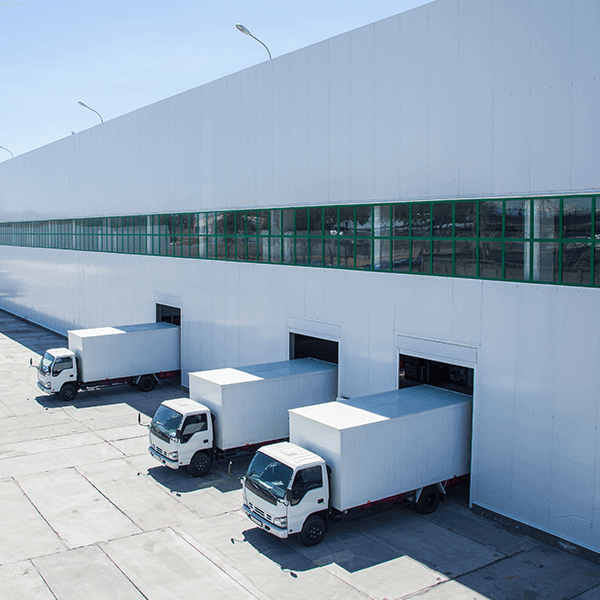 The second sector we are closely monitoring is the industrial sector, including multi-tenant contractor bay properties featuring 14' drive-in doors, heavy floor loads, 24' ceiling heights, modern HVAC systems and energy efficient controls and monitoring systems. Newly constructed, well located industrial assets generate significant interest from tenants, developers and investors. There was a noticeable surge of activity in New Hampshire industrial properties (existing and land to build) during the initial months of the pandemic. Many New England businesses, especially Massachusetts businesses, have expressed their strong desire to relocate to Southern New Hampshire – our phones were ringing every other day from these businesses or their advisors.
Our team has been very successful in this arena on behalf of our clients for decades. We secured several exclusive "for sale" listings in this sector within the last year, which all generated a great deal of interest. With appropriate pricing and advertising the properties generated a good deal of activity, and on most of them we received multiple offers exceeding the asking price. All of the sales of these assets had short due diligence timelines and closed within 30-60 days of the offer being accepted. One of our recent transactions involved a large, well-maintained warehouse/manufacturing facility which attracted both investors and owner/occupiers. It was put under contract within a week of being awarded the assignment. The buyer requested minimal time for due diligence and the offer contained no financing contingency.
Within the industrial sector, we are seeing demand for new construction multi-tenant industrial/flex properties. We recently filled 33 bays in one of these parks fairly quickly, and are currently leasing phase 1 for a similar building in another southern N.H. town. We haven't seen the interest level in this product drop at all recently. This property type remains especially interesting, as demand for modern, amenity-filled facilities currently outpaces supply. The conundrum remains pricing of land and costs of new construction. There are a significant amount of industrial properties throughout New Hampshire. A large percentage of these properties are deemed functionally obsolete due to age, ceiling height limitations, lack of modern/sophisticated building systems and controls, proximity to major travel routes, or simply because the property no longer appeals to today's requirements and amenities.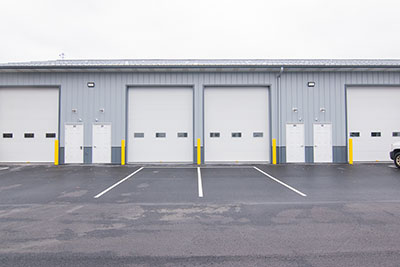 Lastly, the self-storage sector remains active not only in New Hampshire but throughout New England. Local developers and national storage operators continue to search for land to build modern self-storage facilities. Industry fundamentals remain strong, demographic trends remain favorable, and despite the effects from the pandemic, year-over-year effective rent growth figures on a national basis remain appealing in comparison to other asset types, putting the rent growth increases on par with those seen in both the industrial sector and multifamily asset classes. A well-located, multi-building New England-based portfolio recently traded at a sub 5 cap rate based upon in-place net operating income. The portfolio consisted of vintage, but well-maintained facilities that were not highly optioned as well as newer, climate-controlled multi-story facilities containing drive-in accessibility and high touch point operating features. The sale of this portfolio at cap rate in the 4's -a new threshold for existing storage facilities in New Hampshire-seems to reinforce the long-term appeal of this asset class.
Multifamily apartment communities, newly constructed, modern industrial/R&D facilities, and well-located self-storage assets present compelling investment and development opportunities. Of course, there remains the possibility of additional headwinds resulting from economic pressures, socio-economic developments and regulatory implications. Looking out at the immediate 6–18 month investment horizon, there are and will continue to be some great opportunities within each of these highlighted sectors.
A sound real estate investment requires meaningful insight, demonstrated expertise and skillful financial analysis. This runs parallel with an experienced and sophisticated review of due diligence activities, property-level operations and management functions. In a rapidly evolving investment environment it is especially crucial to utilize underwriting metrics and valuations which provide meaningful and quantitative insight. Successfully navigating the headwinds mentioned above, we remain firmly confident in our belief that the current investment and development environment is ripe within these three (3) highlighted sectors.
If you would like a commercial real estate professional to assist you with underwriting a potential investment or development opportunity, contemplating whether the timing is appropriate for a disposition of a single asset, or a multi-state, multi-property portfolio, the team of expert advisors at Berkshire Hathaway Verani Realty are ready and able to assist you to exceed your real estate objectives.
Call me directly to discuss your commercial real estate investment, development or asset management objectives. For more than 53 years, we have proudly served northern New England.
David DeLise, MiCP, is the director for Berkshire Hathaway Verani Realty's Commercial Division in Londonderry, N.H.