WOW déjà vu. Another Spring Forecast has arrived. It seems weird writing this after battling through a year of COVID-19 and all the changes that have followed. Yet, remarkably, we have adapted. Truthfully, New Hampshire has fared well in comparison to other states. Even with following the "protocols" we can still meet tenants, brokers, buyers and sellers on site and conduct business. While February has brought us several snowstorms, we are all looking forward to spring. It will be here before we know it, and as it always does it will bring a wave of optimism, especially with more and more people being vaccinated. There is so much pent-up demand to shop, eat, mingle, and get out and about.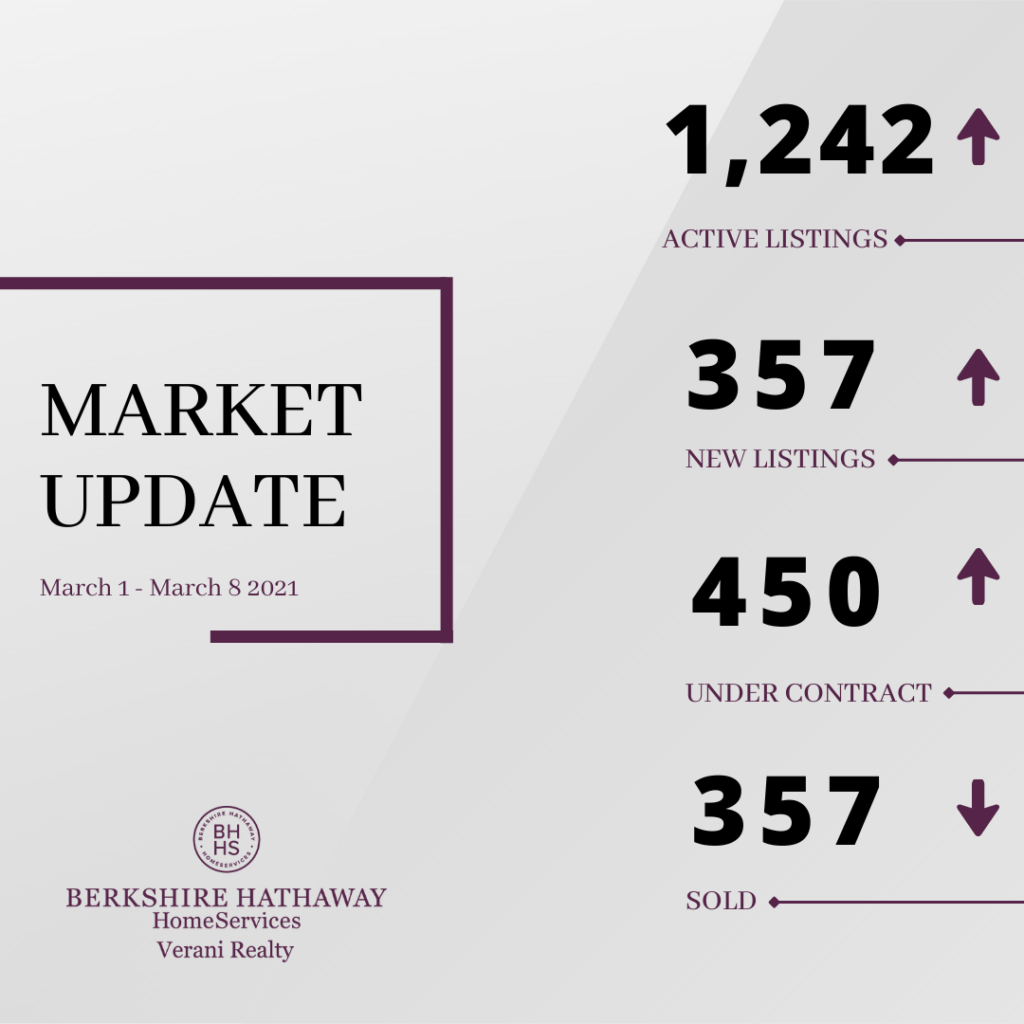 Overall New Hampshire's economy is strong. We are experiencing some of the highest residential price increases, fueled by incredibly low interest rates and low inventory. It's now common to list a house and get multiple offers in just a day or two. Buyers are waiving inspections and other contingencies and closing with cash. We are seeing similar stories with industrial warehouse buildings and multi-unit apartment complexes.
How does this tie into the retail market? Although retail seems to remain healthy, the state is not immune to the industry changes happening all around us. Small businesses are fighting to survive against the continued growth and changing lifestyle of online shopping. I live on a small dead-end street and not a day goes by without 6+ UPS, FedEx or Amazon trucks delivering packages to neighbors. Restaurants of all types and sizes are trying to stay open with limited or no indoor seating, surviving on delivery and pick up. This concern can't be overstated – restaurants have become essential components of shopping centers. In many instances they have become the new traffic generators, and one of the reasons people go shopping.
In the typical suburban community, supermarket-anchored neighborhood centers will always be the most sought after. Vacancies will fill here first, followed by strip centers whose ownership realized that in order to be competitive and survive they must reinvest significant capital and upgrade and reposition the center. Centers like Linear Retail's North End Shops in Manchester, Appletree Shopping Center in Londonderry and M-360 in Merrimack are examples of this success.
The isolation of the pandemic has forced us inside our homes and apartments, creating a desire to improve and expand our living spaces and backyards. This has created demand for home improvement retailers, furniture stores, pool/spa companies, trampolines, etc. along with indoor fitness products. Floor & Decor has opened a 70,000 s/f superstore in Nashua at Exit 7.
Shopping centers have welcomed boutique fitness, med spas, yoga studios, ethnic eateries, and other non-traditional uses like urgent care centers. An interesting development is the emergence of dog groomers, trainers and other pet retailers. With everyone working from home, people are able to spend more time with pets. New entertainment concepts like the indoor cornhole restaurant that opened in our Londonderry center are enjoying fantastic sales.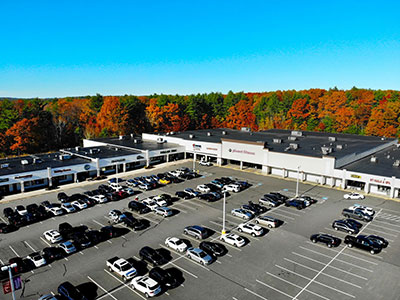 Southern NH markets, especially the border towns of Nashua, Seabrook and Salem, continue to excel. Seabrook has become the dominant retail market on the seacoast. Tuscan Village in Salem has forever positively altered the Salem landscape. Tenants already open include Market Basket, HomeSense, Sierra, Salem Ford, and Cinemark Cinemas with prominent retailers such as Old Navy, Ulta, and JP Morgan Chase Bank planned.
New restaurants continue to open despite the pandemic. Golden Corral Buffet is open at The Shoppes at South Willow and Popeyes opened in December across the street. The Mall of New Hampshire recently gained Dave & Buster's next to the newly opened Dicks Sporting Goods. Banks and credit unions are still expanding including Chase Bank's new location at Exit 7 in Nashua. Bangor Savings Bank just opened on North Main St. in Concord, and has approvals for a Queen City Ave. location in Manchester.
Flagstone Crossing in Hudson on Lowell Rd. by the Lannon Companies has opened featuring DCU Credit Union, Starbucks Café, and Jersey Mike's Subs. Harbor Freight has opened in half of the space at the former Philbrick's Fresh Market on Rte. 1 in Portsmouth. Planet Fitness opened in October at Apple Tree Shopping Center in Londonderry.
The Market & Main St. project on South River Rd. in Bedford hit a snag so the Regal Cinema and other proposed restaurants won't be built at this time, but Tuckers will open in the former Outback Steakhouse down the street and Pressed Café will begin construction of the former Canoe next to Target.
In many second generation centers existing vacant units are either too big for small tenants or too small for larger ones. Tenants expect available space to be delivered as a clean Vanilla Box ready for tenant improvements, some free rent and a TI allowance. In today's competitive environment businesses are trying to keep their overhead down by rightsizing their operations, and downsizing when possible.
The problem from a landlord's perspective is that the costs to subdivide are expensive, and they may be better off discounting the space instead. There are still big box opportunities such as the former Shaw's on South Willow St., the Babies R' Us in the Nashua Mall, and the Kmart in Hooksett.
So it goes in the world of retail. Some stores and restaurants close making way for new ones to open. The circle of life so to speak continues.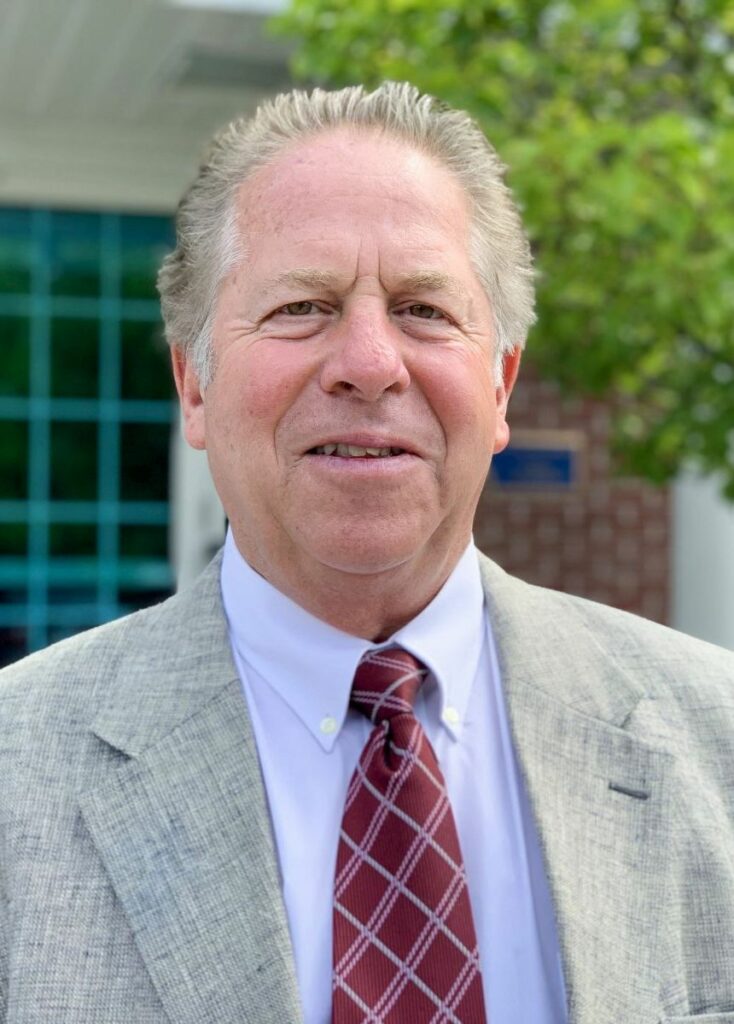 Andrew Levy, CCIM is the senior retail manager for the commercial division at Berkshire Hathaway HomeServices Verani Realty, Londonderry, N.H.