Anyone remember the '80's and the "New Hampshire Advantage" – low property taxes, no income or sales tax, plenty of job opportunities, affordable housing, and a State consistently ranked one of the best places to live in the country? Some of that still applies. We still have no income or sales tax, and we are occasionally ranked one of the best places to live.
Here is what's changed: Property taxes, in most cities and towns, are comparable to our neighbor to the south, and in some communities the price of property and associated property tax makes it prohibitive for an average family to live in that community. Housing has become less affordable. Energy costs are among the highest in the country and stand a very good chance of spiking as fossil burning energy producing plants and nuclear plants shut down with nothing affordable or efficient in the queue to replace them. New Hampshire residents have expressed such opposition to reasonably priced alternatives, that companies such as Kinder Morgan and those responsible for the Northern Pass have found it impossible to do business in the State.
This is the "Catch 22": 1) Energy costs are high. 2) Affordable housing is in short supply. 3) Businesses don't want to locate or grow in New Hampshire. 4) Young people leave the State for all of the above. Elizabeth Dinan, of the Portsmouth Herald, wrote in an article, "The BIA (Business & Industry Association) reports concerns about the high cost of electricity because it makes New Hampshire less competitive, jeopardizing current and future jobs, and threatens the State's economy as businesses grow (or relocate) operations and employment outside of New Hampshire and New England." I couldn't express it better. And let's just add the higher cost of housing and – oh – no reasonable or convenient transit system. New Hampshire based corporations, such as Sig Sauer, have already expanded outside of the State. Young people who are educated in our fine institutes of higher learning seek greener pastures. Now New Hampshire is ranked among the top "aging" states in the country.
Whose responsibility is it to make the change – towns, cities, the State? YES! All of them! Many rural communities resist growth fearing the taxes will go up to support the infrastructure – mostly schools. A recent UNH study has proved there is no correlation here. Cities like Concord, Portsmouth and Manchester have had a "Come Back" revival, infusing neighborhoods with live/work/play environments. Londonderry, Bedford, Dover and Rochester have also been named as examples of fine resurgence and economic growth.
However, it appears that everyone's answer to affordable/workforce housing is to build hundreds and hundreds of small, expensive apartments. The Department of Economic Development is about to embark on a "Come Back to New Hampshire" campaign targeting the millennials who were raised and/or educated in the State and who have left. Surely there are plenty of places to play in New Hampshire! But where will they work? Surely there will be plenty of one-bedroom apartments to live in! But what happens when these young people decide to raise a family? Where will they live, then? Where will the truly affordable housing for our young professionals be? And will there be transportation to help them get there? How much will their energy costs be and what type of energy will it be?
There are countless organizations throughout the State forming committees to try to come up with the answers. At the State level there is the New Hampshire Housing Authority, the Department of Economic Development, New Hampshire Association of Realtors, and CIBOR, to name a few. The Regional Planning Boards, Municipal Managers' Association, and various Chambers of Commerce are all working at local levels – and all independently. Why not come together with representatives of each entity for a semi-annual conference to discuss solutions and form sub-committees that focus on the issues. Broken down, it appears to be a number of issues. From a high altitude, it looks like one big tropical storm! Maybe working together we can bring back the "New Hampshire Advantage"!
Here's the thing…Yes, New Hampshire has all of the above issues. Yet, we have other things that make New Hampshire a better place to live, work, play and STAY!  That's why I'm here!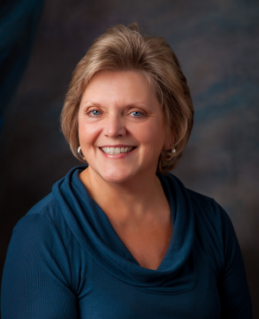 Kathy DeMello is a Senior Real Estate Advisor here in the Commercial Division at Berkshire Hathaway HomeServices Verani Realty in New Hampshire. She is a specialist in the area of multifamily properties as well as office, industrial and retail. She can be contacted at 603-233-3673 or by email at kathy.demello@verani.com.