Berkshire Hathaway HomeServices Verani Realty's Commercial Division is pleased to announce the addition of five new Commercial Advisors as well as a new Advisor Support & Marketing Coordinator to their team.
Mark Allen has been involved with commercial real estate for more than 2 decades. In 1997 he purchased his first investment property and shortly thereafter became a licensed NH agent. Since that first purchase, Mark has both run his own brokerage and worked with Verani Realty.He has been a top-selling agent and built a successful business of his own. He recently re-joined Verani Realty in the Commercial Division and is currently focusing on opportunity zones and self-storage.
Anne Copp has worked as a Commercial REALTOR® since earning her license in 2011. She is an active member of NHCIBOR and a renewable energy leader for New Hampshire. Previously, she generated new development deals for a real estate company that focused on commercial projects and often performed feasibility studies and analyses. She is excited to partner with the Berkshire Hathaway HomeServices brand to provide unparalleled service and access to resources for her clients.
Richard Goulet has over 20 years of senior-level experience in property operations, leasing, design & construction, security, and energy sustainability for organizations in manufacturing and commercial offices, higher education and government. As a former member of the zoning board in Newburyport, Massachusetts he is knowledgeable about zoning requirements. He is excited to join the Commercial Division and expand his service offerings through the use of their technology, print, digital and social media marketing.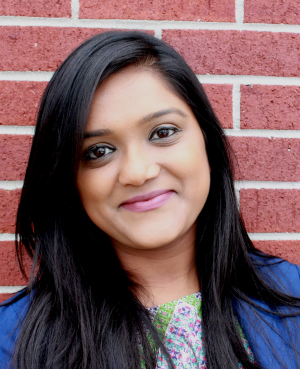 Neha Patel has worked alongside her family at their retail businesses for many years. She is dedicated to providing the very best to her clients and she recognizes the importance of providing exemplary customer service, whether to her retail business customers or to her growing sphere of influencers in her real estate advisory practice. Neha is always ready to help her clients with their commercial and residential real estate needs by providing expertise and insight to achieve their goals and objectives.
Prior to joining Verani Realty, Ron was the Operations Director/Project Manager for a large super-regional mall in Southern New Hampshire. Using multiple predictive analytic models, proprietary tools and resources to identify supply/demand gaps in the market, Ron is able to work closely with tenants, landlords and tenant reps to find the right location for his clients' first, or next, location.
Alexa Thayer has joined Verani Realty while remaining actively engaged in the architectural environment, where she has worked for over thirty years. Alexa is passionate about the communities where she works and lives and was a property manager for several high-end residential communities in Boston. She oversaw management of the staff and vendors as well as provided oversight of capital improvement projects and asset management duties. Alexa now brings her passion and commitment to the commercial division specializing in working with communities in developing growth plan.