The industrial market is kind of in a strange place right now. It is faring better than the majority of the commercial real estate sectors, which is certainly a positive. It seems that perhaps the sudden increase in the amount of e-commerce and online ordering has helped the industrial sector find its footing again.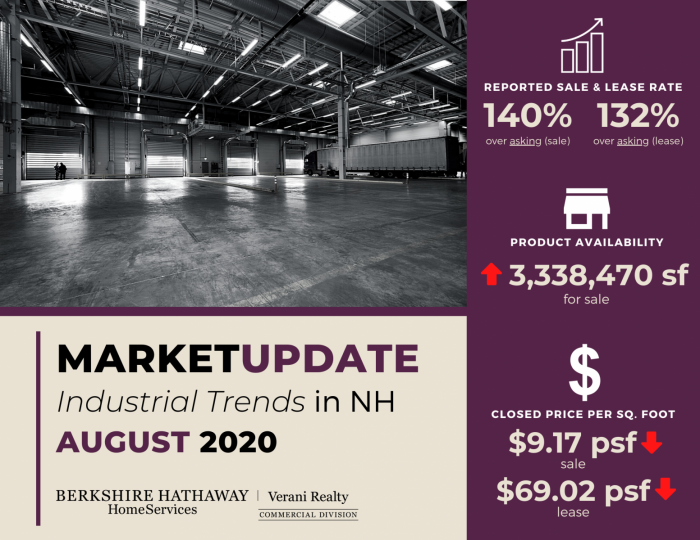 Even before the pandemic hit, many businesses were already looking to make a shift in the way they stored and shipped their products. E-commerce has been on the rise for many years now, and this pandemic just gave it that push that it needed to be fast-tracked to the norm. The difference between then and now is that previously, many businesses had been looking for newer more modern industrial properties with taller ceiling heights. It has become apparent, though, that despite the talk early this year about certain older industrial properties being functionally obsolescent, there is still actually demand for them for many of these companies who have had to shift their business model.
Because of this newer focus on e-commerce, the lines between retail and industrial have continued to blur. As an example, one of the leases that our company recently signed was with a warehouse distribution group that is actually leasing some extra warehouse space in the back of one of the strip centers that we represent. Talk about being close to retailers AND consumers!
As far as numbers go, in NH in August, both leases and sales closed at above asking price. Closed sales were at 140% of asking, while leases were signed at 132% of the asking rate. Year over year, the average reported lease rate was actually up 223% for August while the average reported sale was down 82%.