As we fall into a new month and COVID numbers continue to be on the rise in NH yet again, surprising amounts of leases were signed last month. Perhaps people are trying to get back to a sense of normalcy in the office, and perhaps people are down – or up – sizing their offices based on their needs. Whatever it might be, 39 lease transactions in a single month is something that hasn't been reported since February 2019.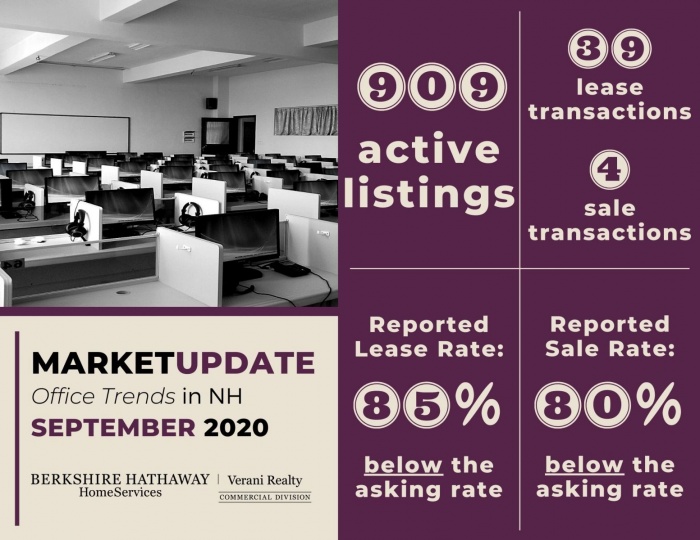 With 909 total listings (lease and sale), New Hampshire currently has the highest number of active listings since November 2018, however, actual inventory (in terms of square feet available) has not been this high since June 2019! There are plenty of opportunities out there for those that are looking to right-size their operations.
Those opportunities even came at a discount last month for some tenants. The average reported lease rate was 85% below the asking lease rate for those 39 transactions. The list to sale price was also down in September, despite soaring to 124% in August. Last month the average reported sale rate was 80% below the average asking price.
As COVID numbers potentially rise, or hopefully level out and begin to decline again, we will keep an eye on the office transaction numbers. The state of the pandemic is going to have a large effect on lease and sale transactions for both office and retail properties in the immediate future.