As I began to draft this article, I had to stop and pause for a moment to reflect on how drastically altered the commercial real estate landscape finds itself due to the implications arising from the COVID-19 pandemic.
First and foremost, I sincerely hope that all of our commercial service-providing brothers and sisters are healthy, safe and sound. And the same for all of our customers, clients, colleagues, families, friends and loved ones.
New Englanders come from hearty stock and we are very resilient – we endure 9 months of marginal weather to enjoy a few gleaming, perfect warm and sunny days to enjoy the most beautiful oceans and lakes anywhere in the United States. If you have been fortunate enough to have had a career in the CRE industry for more than 10 years, I'm sure you can recall periods of time that required outside of the box thinking. Perhaps you were confronted with the need to pivot your business model to meet emerging trends and explore new and sustainable revenue-generating opportunities. We're used to digging out from 3 feet of snow just as easily as digging out from economic crises to assist our clients.
At times, New Hampshire has been somewhat insulated from occurrences taking place in larger metros, or markets where the demographics might be perceived as more favorable for business. However, New Hampshire is a state of entrepreneurs and that spirit continues to shine, especially during the most difficult of times. It is our New England entrepreneurial spirit and can-do attitude that will propel us, and our clients, through these turbulent times – I am quite certain of this.
Property owners are being faced with a number of challenges in the daily operation of their properties and reduced cash flow from their CRE investments as a direct result of the current pandemic. Investors and property owners are facing headwinds from a number of directions including lenders, who are experiencing their own heightened levels of angst resulting in expanded requirements for reserves and other operating expenses. It's worth mentioning that moving forward, far more scrutiny will be placed on a borrower's ability to repay the note and we suspect lending will be even more relationship-based. Tenants are facing some difficult and time-sensitive decisions during this crisis. Tenant bankruptcies flood the media outlets every day, predicting the end of the retail world as we know it. Many small businesses desperately need additional stimulus funding. They are struggling to keep their businesses open and profitable and their employees gainfully employed. This is unchartered territory, and this is where CRE professionals shine.
There will be positive developments coming out of this pandemic. As CRE professionals in a relatively small market, we are "all in this together". Relationships have always been important in our business; they will play an even larger role in the coming months. During periods of economic unrest, the collective level of CRE professionals' expertise and talent will help each of us, and more importantly our clients, to emerge from this period realigned, stronger and better than ever.
Property owners, tenants, developers, investors, lenders, appraisers and related practitioners need our expertise, experience and perspective right now. They rely on our market insight and business acumen to assist them during challenging times. Our New Hampshire CRE professionals and CIBOR members are amongst the brightest, most passionate and experienced professionals anywhere in New England. We stand together to help our clients, extending our friendship, compassion and leadership in times of need.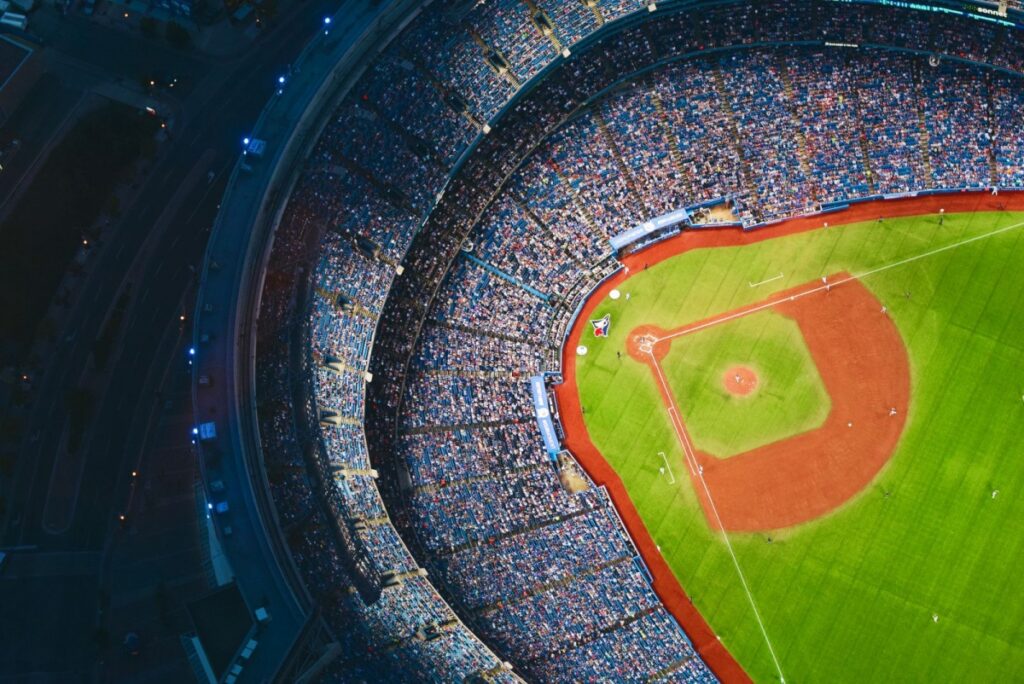 In the months leading up to the COVID-19 outbreak, the volume and velocity of commercial transactions had already begun to slow slightly. This slight slowdown should not have come as a complete shock – we're coming off one of the longest extended periods of growth in U.S. history. Conversations with colleagues and clients inevitably circle the issue of: 'what inning are we in' (to use a baseball analogy) with respect to continued rising prices, increased rental rates and lower cap rates. Nobody could have predicted with certainty when the music would finally stop, but the abruptness of the slowdown due to the pandemic certainly caught most of us by surprise.
Landlords continue to work with tenants in regards to rent-related matters through forbearance, abatement and other creative solutions. Property owners are trying to address upcoming liquidity events in a proactive manner; tenants are working with landlords, suppliers and lenders. Appraisers and lenders contact us every day to ask about underwriting assets with accurate rental rates and expected cap rates, and where we think the market is headed.
The team of professionals here at my firm, Verani Realty, possess high levels of expertise across all property sectors, including retail, industrial, office, multi family, self-storage and ground up development projects. Andy Levy, CCIM, has been a fixture in the retail landscape throughout New England for more than 30 years, and provides timely market insight for landlords and tenants alike. Michael B. Charron and Joan Blais, both of whom specialize in the acquisition and disposition of multifamily assets on behalf of their clients, are consistently amongst the highest-ranking producers throughout the national network of Berkshire Hathaway affiliates. Tom Duffy, a former CIBOR president, has been successful servicing clients in multiple property sectors, across full life cycles for more than 3 decades. Tom is also consistently recognized for his achievements throughout the company and the national platform of Berkshire Hathaway. Kathy DeMello, another former CIBOR President, specializes in working with local business and property owners throughout southern and central New Hampshire. Scott Reiff has carved a particular niche in his business, specializing in working with local markets, across all property types with a heavy concentration on office and industrial space. David Morin has an extensive background in industrial and office assets, and is a skilled asset manager for his clients. Jay Lee, who is one of only two CRE professionals who are of Korean descent to earn their Broker's designation in NH, specializes in ground-up development projects for retail, self-storage, and free-standing establishments. Rob Spalding utilizes his past experience at PENSCO to specialize in working with family wealth offices and high net worth individuals to satisfy their 1031 requirements, primarily focusing on single-tenant net-leased properties and multifamily investment sales. Personally, I specialize in retail development, leasing and asset management for more than 33 years. I am the original founder of Waterstone Commercial Properties, which grew into Waterstone Retail Development in Massachusetts. We specialized in the acquisition and development of grocery and big box-anchored retail centers throughout New England, mid-Atlantic and southeastern portions of the United States.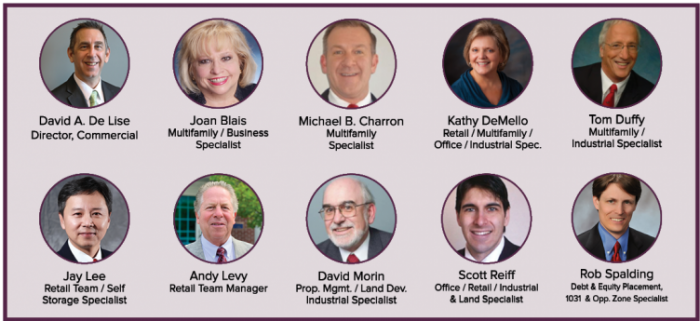 We extend our leadership, commitment to our communities, and our sincere compassion for business owners, tenants and developers alike during these challenging times.
Now is the time to think outside of the box. Tenants will leave properties, creating significant vacancies in the coming months. Developers will likely need an expanded capital stack to bring their projects to market, or will require a much different approach to fill their to-be-built projects. Property and asset management firms will rely on our expertise to provide perspective and narrative to a rapidly evolving commercial real estate environment.
Sometimes our clients require nothing more than a calm voice of reason in a sea of uncertainty and calamity. Please stay safe, stay healthy and stay positive.